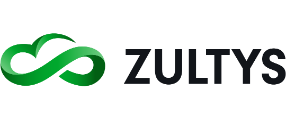 MX Conference
Conference Calling That Does More Than Just Talk
The Affordable Audio Conference Bridge That is Built Into Your IP Phone System
MXconference™ is a private audio bridge 
feature 
that eliminates the need for costly pay-as-you go subscription-based conference services, and requires 
no 
additional hardware.
By adding MXconference to your company's existing MX system licenses you can make as many conference calls as you need and focus on meeting your customer's need instead of worrying about compromising your company's bottom line. You pay only for what you need and can easily increase your license if you need more capacity.
MXconference is fully integrated with the MXIE™desktop Unified Communications client, and uses a simple management window to schedule, manage and launch audio conferences through basic point-and-click commands — whether they are "on demand" or planned weeks in advance.
Conference Calling Functionality Built Right Into Your Phone System:
Fully integrated multi-party conference bridge
No additional hardware required
Enables conference capacity of up to 30 participants across 10 simultaneous conference calls on an MX250, and up to 20 participants across 6 simultaneous conference calls on an MX-SE
MXconnect™ lets you make any phone your business phone, and maintain call control through MXIE
Schedule conferences through the MXIE Unified Communications desktop client with one click

View the list of scheduled conferences
Schedule, change and delete conferences
Send invitations, updates and reminders via email and Instant Message in 26 languages and dialects

Interfaces with the MXmeeting™ web conferencing system for complete end-to-end voice and web conferencing sessions
Multi-language support for voice prompts
Gives Conference Leader control within the MXIE user interface

View list of participants
Mute participant/Mute all
Disconnect a participant from a conference
Entry/Exit chime
Drag ringing calls, active calls and calls on hold into a conference
Convert active phone calls into a conference call on demand
Host may leave the conference without terminating the conference session
Administrator may adjust conference settings
MXconference is the easy way to bring audio conferencing to your business
MXconference uses a simple, intuitive conference control panel to let you schedule and manage all your conferences. Integrates with the MXmeeting™ web conference system to schedule complete collaborative meeting sessions.