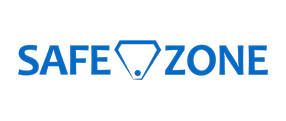 SAVE MINUTES. SAVE LIVES.™
Safe Zone Introduces The Next Generation of its
Affordably Priced, Easy-to-Install Gunfire Detection System.
Safe Zone now features a patent-pending tri-mode data capture system and automated 9-1-1 connection with its recent partnership with RapidSOS. This partnership enables gunfire detection data to be directly shared with 9-1-1 to expedite response times and save lives.
Safe Zone, the leading industry provider of gunfire detection technology, and RapidSOS, the trusted data provider for over 4,000 Emergency Communications Centers nationwide, announced a partnership to send life-saving data directly from Safe Zone detectors to 9-1-1 centers nationwide. Learn more…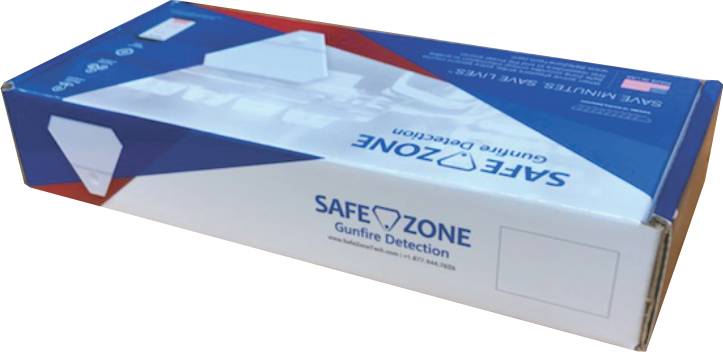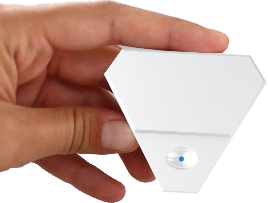 Safe Zone is available for immediate delivery through a national network of sales representatives and distributors. The certified network has been educated and tested to ensure the quality and reliability of each and every Safe Zone Gunfire detection system installation. Round the clock training is available through Safe Zone Academy on www.SafeZoneTech.com, the same online education center used to train and certify all Safe Zone installers and resellers.
An epidemic of active shooter incidents is severely impacting public safety.
Until challenged, active shooters continue killing and injuring as many citizens as possible.
Faster response ends the threat sooner, reducing the number of casualties.
Equally important, ending the threat sooner means EMTs treat victims sooner.  For every minute treatment is delayed, victims are 7 to 10% closer to death.
GUNFIRE DETECTION
By using our cloud-based machine learning the Detector can notify you within seconds of the room in which a gunshot occurred. Safe Zone will also give you an estimate of the weapon used, and the number of shots fired.
SAFE ZONES
Real-time information means that people on the ground can identify the location of a threat. With this information bystanders and victims can be directed to safe zones away from an active shooter. This prevents additional injuries and loss of life.
EASY INSTALLATION
The Detector comes with a special bracket designed to mount in a ceiling corner with only one screw. It features break-away tabs for mounting on a flat surface such as a ceiling or wall.
The only real Solution is a fully automated Gunfire Detection System that provides crucial information to first responders in seconds.
Safe Zone combines state-of-the-art detection hardware with leading edge machine learning capabilities to create the world's most sophisticated and reliable gunfire detection system ever brought to market. The system's small inconspicuous sensors are designed to be quickly and easily installed throughout any facility to provide 24/7 active site-wide monitoring.
When gunfire occurs, Safe Zone alerts on-site security, building occupants and local authorities within seconds and provides detailed information that includes number of shots fired, type of weapon — and a map tracking the shooter's location and movement.
Key to the system's performance accuracy is the patent-pending tri-mode data capture system that features acoustic, spectral and shock wave sensors that instantaneously collect data that is then analyzed by a cloud-based machine learning system.
If gunfire is confirmed, Safe Zone immediately activates the built-in automated response system that connects to all 9-1-1 Emergency Communications Centers (ECC). Safe Zone is the only gunfire detection system currently featuring this type of automated platform.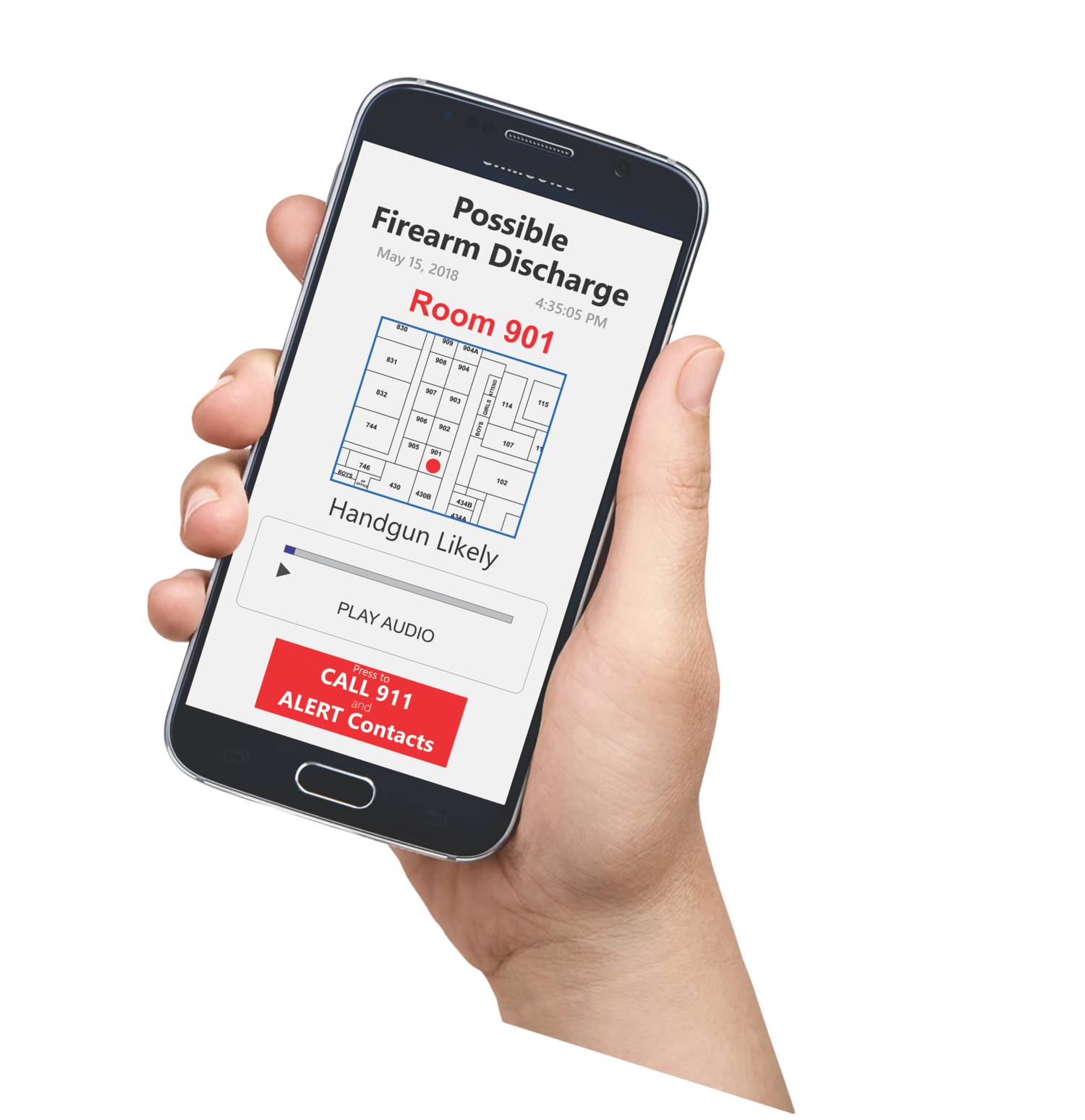 Safe Zone is available in both Wi-Fi and PoE detector versions with mounting hardware included with the price.