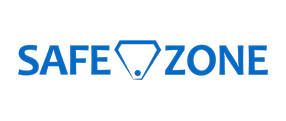 How It Works
The Gunfire Detectors install into a ceiling corner of each room.
The system's small inconspicuous sensors are designed to be quickly and easily installed throughout any facility to provide 24/7 active site-wide monitoring. When gunfire occurs, Safe Zone alerts on-site security, building occupants and local authorities within seconds and provides detailed information that includes number of shots fired, type of weapon — and a map tracking the shooter's location and movement.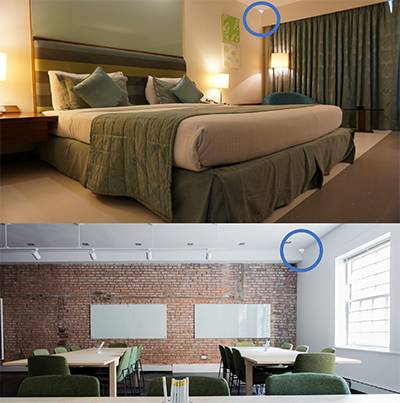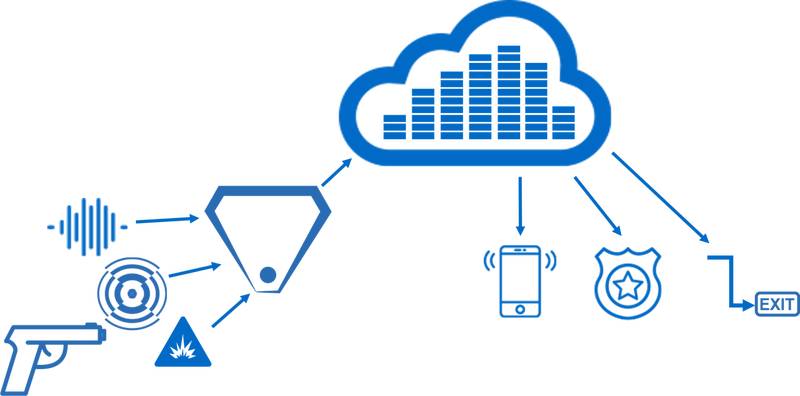 The Acoustic, Infrared and Impulsive Shock Wave signatures are captured by all nearby detectors, then analyzed by our Cloud-Based Machine Learning System.
Key to the system's performance accuracy is the patent-pending tri-mode data capture system that features acoustic, spectral and shock wave sensors that instantaneously collect data that is then analyzed by a cloud-based machine learning system.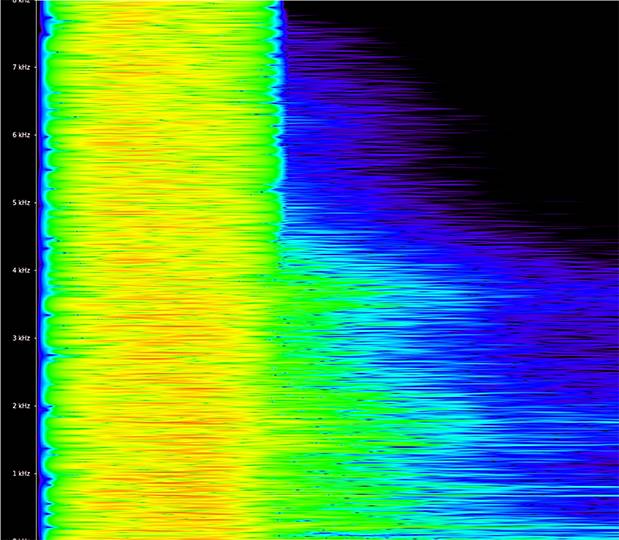 The Cloud-Based Machine Learning System analyzes 3,000 specific features of the acoustic, infrared, and shock wave signatures.
If a Firearm has been Discharged…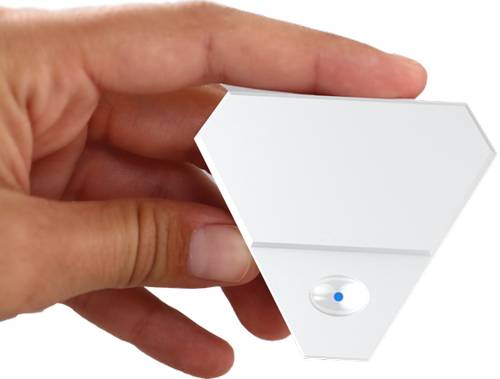 The app provides an emergency alert to key personnel via their phone.
Push alert notifications are immediately sent to team member mobile devices with the free mobile app that can be downloaded from the Apple Store and the Google Play Store. In addition, SMS text messages are sent to an unlimited number of contacts in a user-managed list. What's more, Safe Zone integrates with other systems such as door locks, alarm panels, cameras and emergency notification systems that can be programmed to respond in the event of an alert.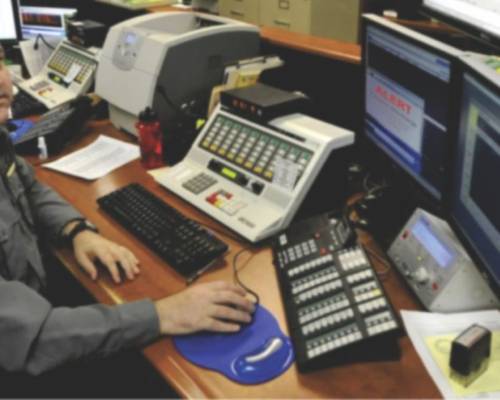 9-1-1 Is notified on their dispatch terminals.
If gunfire is confirmed, Safe Zone immediately activates the built-in automated response system that connects to all 9-1-1 Emergency Communications Centers (ECC). Safe Zone is the only gunfire detection system currently featuring this type of automated platform.
A user managed contact list is notified via text.